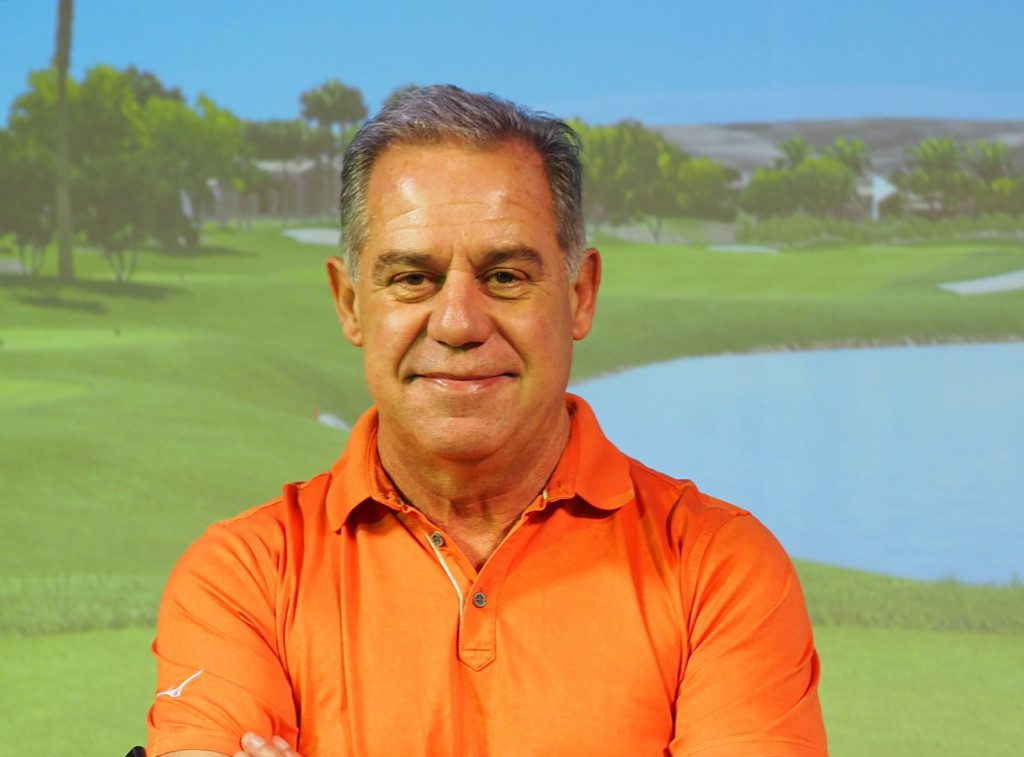 David Da Silva – Head Coach – fully qualified PGA Golf Professional, specialized in elite coaching. Responsible for PGA Portugal training program, PGA Portugal and PGA Finland Coach of Year Awards. David has coaching over 35 years at all levels, worked with players that went onto register 12 Challenge and European Tour titles, coached players to numerous national championships in Estonia and Finland, several US NCAA college tournaments and Finland's Tokyo Olympic Golf Team.
David developed and opened 1st Butch Harmon School of Golf outside USA with CH Harmon III, Head Coach Nordcenter JPA project, Head Coach Season Golf Academy (SGA) and he was founder and President PGA of Portugal for 13 years.  
David is an experienced coach, teacher and lecturer at various golf development projects. Strong believer in excellence in technical swing development, improving skill sets, leading to better and more consistent performances over time – a structured development process. David has huge passion for the game, providing clear but personalized guidance to all golfers.
 

"If you are not willing to learn, no one can help you. If you are determined to learn, be coached, work hard, no one can stop you."
David started golf at 13 years old with his father in Sout Africa on a wonderful golf course in the bushveld bordering the Kruger National Park. David is true golf professional, having been involved in teaching, coaching and golf related businesses in various areas for 35 years. He played competitive junior, men's elite amateur golf at World Amateur Championship level, at Professional level in the World Cup for Portugal and some events on the European Tour. David has organized trips internationally for club golfers, pro-ams for pro's and amateur teams, junior golfers overseas and golf and leisure trips.
Based on David´s international experience, understanding golfers desires, quality teaching and coaching experience for all levels of players, we offer unique travel, golfing and leisure trips. For David golf is a unique game which enables friendships, good social interaction, fun and competition for all levels of players.
David describes himself as social, hardworking and honest. He is open minded and love meeting new people. As a coach he is experienced, successful and customer improvement driven. David has vast a golfing knowledgeable with many topics of interest. With him there will be many interesting discussions and golf related stories. On David´s golf teaching trips, the teaching is in English.
David's own favorite golf course is Condado de Alhama in Murcia, Spain – a Jack Nicklaus signature masterpiece of design and challenge for all golfers.